Gresham House Ventures has expanded its specialist team with the recruitment of experienced private equity investor Rupesh Patel.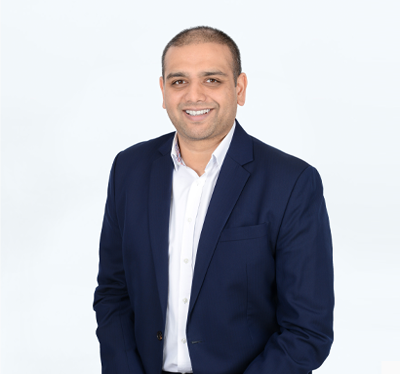 Rupesh joins as investment director across Gresham House Ventures' portfolio companies, which he will actively support to accelerate growth and build shareholder value.
Rupesh brings an impressive track record of investing in entrepreneurial businesses, a vast network, and expertise in value creation through bolt-on acquisitions, product expansion and recruiting senior management teams.
Most recently, he worked at Praesidian Capital, a transatlantic private equity and debt fund focused on lower-mid market businesses, where he was responsible for minority growth and buy-out investments across a wide array of sectors.
Prior to this, he led M&A and private equity transactions at Grant Thornton, spearheading transactions ranging from £5m to £100m in value. Patel qualified as a chartered accountant with Deloitte.
Gresham House Ventures has made more than 100 investments over the last decade, proactively supporting entrepreneurs to build businesses with long-term sustainable competitive advantage and to accelerate growth.
Through a tried-and-tested process, the team has helped many leading venture capital and equity capital businesses scale up, notably in the technology space where innovation is disrupting markets.
Bevan Duncan, Managing Director, Strategic Equity says:
"Rupesh brings a wealth of experience working with growth businesses and driving value creation which resonates with our approach to helping high potential and motivated entrepreneurs scale their businesses. His arrival further strengthens our specialist team and enhances the support we provide to our investee companies. Providing our portfolio companies with sector insight and access to expertise is a key part of our proposition to entrepreneurs."
Rupesh Patel adds:
"Gresham House Ventures has a rich heritage in identifying rapidly growing earlier stage companies. COVID-19 continues to transform many industries, presenting an opportunity for disruptive entrepreneurial businesses across the UK. The team's combined experience and expertise is perfectly positioned to uncover the next generation of exciting businesses set to flourish in the post-COVID world."
For further information please contact:
Alex Hogan / Camilla Esmund
KL Communications
GH@kl-communications.com
+44 (0) 20 3995 6699