Gresham House Ventures, a growth equity investor specialising in software and digitally-driven businesses in the consumer, healthcare and service sectors, has led a £9m investment round in Popsa, alongside existing investors Pembroke VCT, Octopus Investments and Guinness Asset Management.
Popsa is a user-friendly mobile app which uses AI to help users rapidly design photo-centric products such as photobooks and have them delivered to their door.
Led by founders Liam Houghton and Tom Cohen, Popsa has demonstrated excellent growth since inception, ranking in the top 10 fastest growing UK tech companies for the last two years according to Deloitte.
This marks the fourth investment in the last year by Gresham House Ventures in the digital consumer space, as it focuses on personalised e-commerce offerings and the technologies powering D2C e-commerce businesses, which it believes are crucial for the future of the retail space.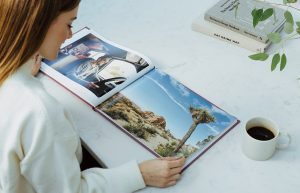 The team has also invested into e-commerce enabler Patchworks, shipping optimisation software provider Scurri, and deals personalisation platform RevLifter.
This investment, made on behalf of the Baronsmead VCTs, will increase funding to the data science and technology team at Popsa, as the business looks to further advance features and product development, as well as bolster sales and marketing, supporting the business' aim of scaling the brand, particularly in its key geographies (US, Germany, France and UK).
Since inception in 2016, Popsa has delivered millions of orders to consumers, primarily across Europe, the US and Australia.
Its technology seeks to simplify and speed up the creation of high-quality photobooks and products such as holiday and birthday albums, photo tiles and calendars.
The investment is led by Thomas Makey, Investment Director at Gresham House Ventures, and sees him join Popsa's board.
Commenting on the announcement, Thomas Makey says:

"The personalised e-commerce space is a key area of focus for us, and we believe Popsa is well-positioned to continue attracting customers in this structurally growing sector. With a high-quality product offering, led by an exceptional management team, we are confident Popsa will be able to quickly take its business to the next stage of growth. Not only will the capital injection enable Popsa to boost its marketing, sales and product development efforts, we will lend the business our extensive expertise in helping technology businesses scale."
Liam Houghton, CEO of Popsa, adds:

"The Gresham House Ventures team's focus on personalisation within e-commerce makes them a natural fit for us. This investment will help us expand Popsa's presence internationally and deepen our understanding of the wealth of data in photos. This will help us further differentiate ourselves from the established players in the space as we return this value to our customers through intelligent curation and editorial suggestions. We are delighted to welcome Tom and Gresham House Ventures into the Popsa family and it is particularly pleasing to know we have the continued support of our current investors – Pembroke, Octopus and Guinness. This record is something we are incredibly proud of and it is a real testament to the work we are doing here at Popsa."