In the latest blog in our back-to-school series, we delve into the importance of governance when building a sustainable business.
Fast-growing companies will quickly come undone if they are not well run.
History is littered with examples of innovative and successful businesses that have run into big problems because they weren't well run or didn't make the right decisions quickly enough.
Take the problems that have besieged some of the US's most successful and high-profile tech companies over the past year or so.
In each case they've come a cropper not because of a flaw in the business model but because of failures in how they were governed.
Equally, as the COVID-19 pandemic and its fall-out is proving – it is often only during periods of change and uncertainty that businesses discover these issues.
Not your first priority?
If business owners and entrepreneurs in the early stages of building their company don't always focus on governance – that's understandable.
It doesn't instinctively feel like a priority as the business grows at pace or as it works out its proposition and gets off the ground.
In practice, however, without good governance and processes, growth will not be sustained.
And when a big challenge does come along, the business may be caught out.
Recognising its importance early on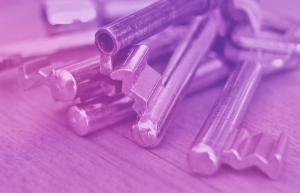 The key is to avoid thinking about governance as an exercise in box-ticking or form filling.
Rather, this is a question of how to make smarter decisions at the right time.
The right governance structures will ensure your business manages risk more effectively and is able to build for growth with accountability and responsibility.
Without effective control and accountability running through your business, from strategic direction to day-to-day quality of delivery, making major decisions will be much more difficult.
If you're not convinced, think about the impact of different types of failure on your business that better governance might have prevented.
What would the immediate cost of a failure be in financial terms?
How would an undetected problem impact on the value of your business should you ever choose to sell it?
Once you start thinking in those terms, you'll begin to see the value of investing time and resources in improving your business's governance.
But it's important to consider this challenge in the broadest terms.
Don't overlook…
Commercial governance ????
Too many businesses suffer a setback or disappointment and then realise they don't know how they got into the position in the first place. Your business needs to establish rigour around commercial decision making early on.
Agree what decisions are made at board or management level and what can be delegated.
Hold structured meetings that are chaired well to make key decisions and document the discussions.
Monitor the quality of the paperwork around decision-making so that people can be held accountable.
Financial governance ????
The best thing any growing company can do to ensure it is credible with investors, bankers and other stakeholders is to set a budget and to stick to it.
That requires structures for measuring and reporting financial performance throughout the business.
You also need processes in place that everyone understands.
How big a discount can the sales team offer without checking with management? What costs can line managers incur without authorisation?
Businesses with clear rules and responsibilities across the whole profit and loss account – spanning sales, margins and costs – will be much more likely to avoid financial problems.
Regulatory governance ????
All businesses must comply with certain rules set out in national legislation or industry-specific regulation – everything from health and safety standards to anti-money laundering laws.
If a buyer's due diligence team were to look at your business, would it get a clean bill of health in every area?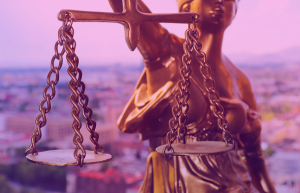 The answer is often no, despite the considerable cost of fines, penalties and reputational damage for businesses that fall foul of the law.
But the earlier a business gets on top of its responsibilities, the easier it is to implement processes and practices that ensure compliance – and to embed these behaviours in the company going forward.
Legal governance ????
Taking good quality legal advice right from the start will pay dividends.
Too few businesses take sound advice on how to draft contracts with suppliers, customers and employees, leaving themselves exposed to considerable risk in the event that a relationship goes wrong.
Skimping on legal fees is very likely to prove a false economy.
How, then, to achieve better practice in each of these areas?
Well, if you think you will lack the time or the passion to give governance the attention it deserves, hire someone whose responsibility it will be to focus on these areas.
A chief operating officer, for example, could take on the role of ensuring the business is fit for purpose from a governance perspective while you continue to focus on its commercial ambitions.
Investors, advisers and non-executives can also provide valuable support. The bottom line is that good governance is not simply a nice-to-have.
With the right approach to governance, driven by someone who is practical and principled about what is required, these processes and systems will provide the solid foundations from which the business can build for the future and win against its rivals.